WELCOME
TO IFET
Founded in 1998 by eminent Industrialists and some benign NRIs, Indo French Educational Trust (IFET) is committed to promote education and research in the field of Engineering and Technology and to collate and disseminate in such fields with effective ideas, methods and techniques. The Trust has dedicated itself in educating and helping the rural youth in acquiring an understanding of Technology and its importance and value in day-to-day life as its vision. The trust has taken definite strides in achieving its vision under the able and active management of Mr.K.V. Raja-Chairman, Mr.A. Mohamed Ilyas-Vice Chairman and Mr.K. Shivram Alva- Secretary. The Trustees are personalities of high profile with rich and varied experience. IFET College of Engineering is a dream-come-true of the prescient and shrewd trustees. The Institution has gradually matured in all dimensions to establish a high standard of competence and excellence in engineering and technology.
To Deliver quality education of international standard and produce engineers competent at Regional,National and Global levels.
Striving to be the best in what we do,persistent and relentless in our pursuit of quality and never being satisfied with the status quo.
To Plan and Implement Innovative Teaching & Learning Process.


To Provide Quality Education Matching with futuristic trends in Engineering & Technology.


To Develop the College into a Global Institute of Learning and Research of Academic Excellence.


To Strive establishing and effective Quality Management system ensuring Continual improvement.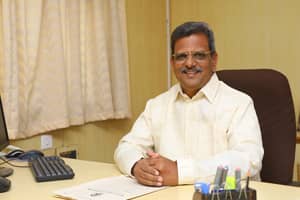 Mr. K.V. Raja
CHAIRMAN
A Post Graduate in Sociology, Industrialist and Exporter for more than three decades- Rani Granites.Member of Social Service Organisations, Supporter of Entrepreneurship & Selfemployment. Involved in the development of technical education for the past one and half decade.
Mr. A. Mohamed Ilyas
VICE CHAIRMAN
A Graduate in Electrical Engineering with over 45 years of experience as an oil field and hydrocarbon reservoir consultant.Project Consultant in Qatar,Flat Promoter,Philanthropist & Social Service activist and member of Red cross society.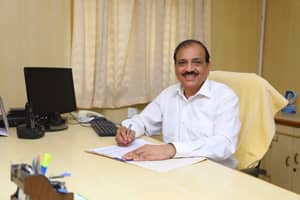 Mr. K. Shivram Alva
SECRETARY
Industrialist - Alvaplast & Alva Pipes (NATIONAL AWARD WINNER). Social supporter-Running a school for Orphans and Challenged Children for the past two decades. Active member of Manufacturers Association-Puducherry, Social Worker/Counselor in local NGOs. A good public communicator and supporter of deprived community. Involved in the development of the Technical Education for the past two decades.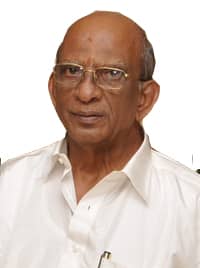 Mr. K. Venugopalan
TRUSTEE
An octogenarian industrialist still bubbling with enthusiasm and running successfully a group of industries - Rani Engineering and Rani Roadways. He is the founder chairman of Rani group of industries and he has passion for social work.
Mrs. M. Kala
TRUSTEE
Home maker and a perfectionist. She is known for successful planning and execution of all activities.
Ms. R. Sindhu
TRUSTEE
A commerce graduate with MBA (Finance & HR) very strong knowledge in share trading fundamentals. Dealing with shares is done by her as a profession. She is pursuing in doctoral degree.
Mr.M.I Thameem Ansari
TRUSTEE
A Post graduate Mechanical Engineering with varied corporate & Professional experience and involved in engineering & Construction Projects.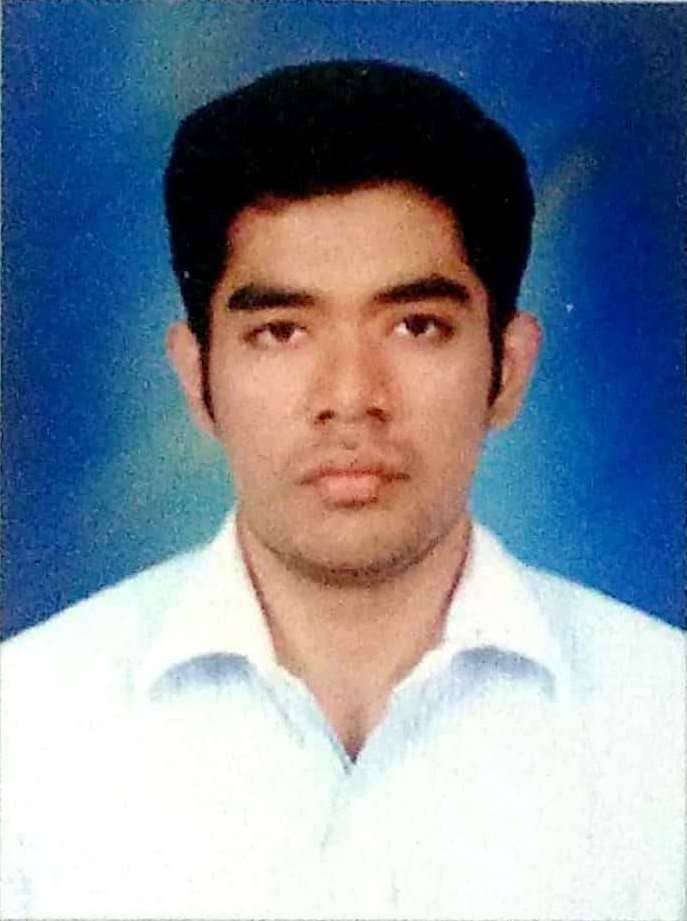 Mr.M.I.Mohammad Suhail
TRUSTEE
A Graduate in Engineering involved in Property Development Business.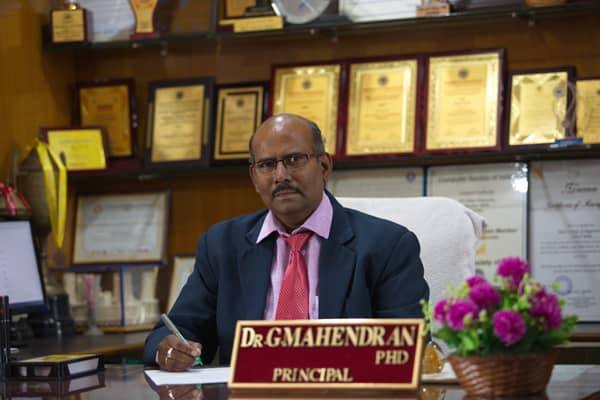 Dr. G. Mahendran
(M.Tech, Ph.D)
PRINCIPAL
Dr. G. Mahendran joined this Institute in Dec 2011 as Dean and rose to the position of Principal in Oct 2013.


He has to his credit several publications/presentations in the National & International journals/symposia.


Recognized supervisor for guiding Ph.D under Anna University & Sathyabama University in the area of Joining of materials.


He is also coordinating the NBA accreditation process for Engineering programmes in this institution.


EDUCATIONAL
QUALIFICATION
Ph.D- Annamalai University, Chidambaram (2009)


M.Tech (Advance Manufacturing) - Indian Institute of Technology, Chennai (2000) I Class


B.E (Mechanical & Production) - Annamalai University, Chidambaram (1995) I Class


PROFESSIONAL
EXPERIENCE
Teaching : 17 years 1 month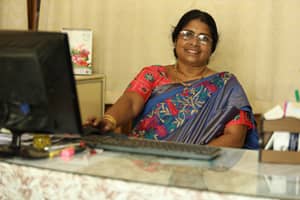 Dr. S. Matilda
(B.E , M.S (IT) , Ph.D)
VICE PRINCIPAL & DEAN ACADEMICS
Dr. S. Matilda received B.E.(Hons) Degree from Madurai Kamaraj University, M.S Degree from BITS Pilani and Ph.D in Computer Networks and Communication from Annamalai University.


She was awarded the sixth university rank during her undergraduate study.


Her research interest includes 4G Networks, Cross-layer design methods, enhancing QoS, Network Simulation tools, Buffer design and network analysis tools.


She is dually certified to teach (permanent) regular and special education in Engineering.


She is Cisco certified instructor for CCNA and is certified by IBM for Rational Rose.


She has also obtained the covered Cambridge International Certificate for Teachers and Trainers (CICTT) in Engineering.


She has been certified by Dale Carnegie for High Impact Teaching Skills.


She is a life member of ISTE and IAENG. She has rich experience in teaching and administration at different levels.


Currently she is the Vice Principal and Dean-Academics of IFET College of Engineering.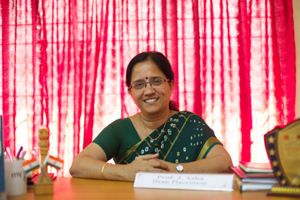 Prof. J. Asha
(M.E , Ph.D)
DEAN PLACEMENT & STUDENT AFFAIRS
Prof. J. Asha graduated in Electrical and Electronics Engineering from PSG College of Technology in 1987 and received M.E Degree in Power Systems from Annamalai University in 2002.


She is currently pursuing Ph.D at Annamalai University.


At PSG, she received best outstanding student award from IEEE students chapter.


She is a life member in ISTE and IE India.


She has 25 years of teaching experience out of which 13 years she is associated with IFET.


Apart from teaching and general administration, her interest include training newly inducted teachers, conducting special programmes for students, motivating students to do projects, associating with companies and handling student's issues.


She was instrumental in the signing of MoU with Infosys for campus connect programme for which she is the SPOC.


Presently she is Dean Placement and Dean Students affairs.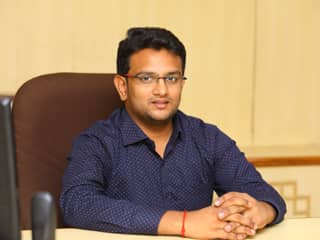 Mr. R. Vimal
TREASURER
A young and dynamic engineer cum finance executive. He has done B.E in Computer Science and Engineering and MBA with finance as specialization. He is pursuing in doctoral degree.
| Name | Position in Governing Council | Present professional position / Occupation |
| --- | --- | --- |
| 2 | Mr. A. Mohamed Ilyas | Trust or management as per the constitution or by-laws, either the Chairman or President/Director as the Chairperson |
| 3 | Mr. K. Shivram Alva | Trust or management as per the constitution or by-laws, either the Chairman or President/Director as the Chairperson |
| 4 | Mr.K. Venugopal | Trust or management as per the constitution or by-laws, either the Chairman or President/Director as the Chairperson |
| 5 | Ms.R.Sindhu | Trust or management as per the constitution or by-laws, either the Chairman or President/Director as the Chairperson |
| 6 | Dr.S.Matilda,Department of Computer Science & Engineering | Teachers of the college - Nominated by the Principal based on seniority by rotation |
| 7 | Dr.R.Maheshwari,Master of Business Administration Department | Teachers of the college - Nominated by the Principal based on seniority by rotation |
| 8 | Dr.P.Dananjayan, Principal,Pondicherry Engineering College | One Educationist or One Industrialist- Nominated by the management |
| 9 | Dr.R.P.Singh,Former Director,MANIT,Bhopal,MANIT Campus,Bhopal- 462 051 Madhyapradesh | Nominated by the UGC |
| 10 | Dr.V.M.Shanthi,Principal,Goverement College of Engg,Trichy | One Academician not below the rank of professor or state Government official of Directorate of Higher Education/State Council of Higher Education |
| 11 | Dr.L.Karunamurthy,Professor and Mechanical Engg,CEG Campus,Anna University, Chennai-600025 | Nominated by the University |
| 12 | Dr.G.Mahendran,Principal,IFET College of Engg | Ex-officio |
S.No
Category
Nature
1
Dr.G.Mahendran
Principal (Chairman)
2
Dr.S.Matilda
Head of the Department/CSE
3
Dr.S.Pugazhendrian
Head of the Department/EEE
4
Dr.B.Elizabeth caroline
Head of the Department/ECE
5
Dr.G.Gnanapragasam
Head of the Department/CIVIL
6
Dr.R.Maheshwari
Head of the Department/MBA
7
Mrs.P.Kanimozhi
Head of the Department/IT
8
Dr.G.Kannan
Head of the Department/MECH
9
Mrs.K.Santhanalakshmi
Head of the Department/H&S
10
Prof.J.Asha
Senior Faculty Member
11
Dr.A.John Dhanaseely
Senior Faculty Member
12
Mr.V.Velmurugan
Senior Faculty Member
13
Dr.J.Vidhya
Senior Faculty Member
13
Dr.J.Vidhya
Senior Faculty Member
14
Dr.S.Ganesan,Professor,Department of Medical Physics,Anna University,Chennai.
Four Expert in the field of Education- Nominated by Governing body
15
Dr. V. Arutcelvan,Professor & Director,Centre for Skill Development Annamalai University,Chidambaram.
Four Expert in the field of Education- Nominated by Governing body
16
Dr.N.Alagumurthy,Professor,Department of Mechanical Engineering,Pondicherry Engineering College,Pondicherry.
Four Expert in the field of Education- Nominated by Governing body
17
Mr.R.Purushothaman,K7 Computing Private Limited 4th Floor, Tower B, Tek Meadows 51, Rajiv Gandhi Salai,Sholinganallur, Chennai-600119, Tamil Nadu, India.
Four Expert in the field of Education- Nominated by Governing body
18
Dr.M.Pradeep Kumar,Professor,Department of Mechanical Engineering,CEG Campus,Anna University,Chennai.
Four Expert in the field of Education- Nominated by Governing body
19
Dr.N.V.Mahalakshmi,Professor and Head,Internal Combustion Engineering Division,Department of Mechanical Engineering, CEG Campus, Anna University, Chennai.
Four Expert in the field of Education- Nominated by Governing body
20
Dr.D.Sridharan,Professor,Electronics and Communication Engineering, CEG Campus, Anna University, Chennai.
Four Expert in the field of Education- Nominated by Governing body
21
Dr.D.Devi,Associate Professor,
A Faculty member Nominated by the Principal(Member Secretary)